TempElert network enabled hardware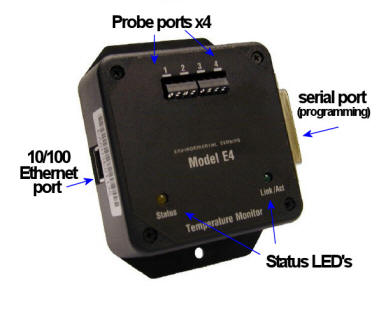 Network ready- Multi-probe Temperature Monitors


If the basic TempElertUSB unit is not full featured enough for you, consider this enterprise class hardware solution that can monitor 4 or 16 locations at once, features a built in webserver, advanced reporting, and multichannel display software that features the ability to interface directly with a telephone dialer as a backup alerting system.
These simple and easy to use remote networked thermometers connect to ANY TCP/IP compatible Ethernet connection, be it direct, switched, on a hub or behind a firewall and it will report the temperature and status of switches via a web browser! Once these devices are programmed, they are truly set and forget. Probes are available in a variety of styles and lengths, with custom lengths available.
See the details here


ItWorks
3008 Cohasset Road
Chico, CA 95973
Phone 530.899.8434
Fax 530.899.3333
TempElert USB and TempElert Multichannel is sold exclusively by ItWorks, reseller inquiries are welcome.
Questions?
info "at" itworks dot com